Home

The Rotary Universe

Presidents Message

Meeting Information

Meeting Makeups

Officers & Directors

Club Members


Club History

District 764 History

District 7640 Revivified


Weekly Bulletin

2017-18 Bulletins


Woodbury Auto Show

Rotary Park


Five Avenues of Service


Rotary Foundation News


Youth Projects

Youth Protection

Seeds of Hope

Rotary Youth Exchange

R.Y.L.A.

Interact


Photo Album

Calendar

Meeting Programs


About Rotary

Becoming a Member

Useful Links


Contact Us

Site Map


For members...

Administration Login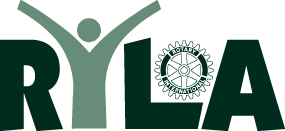 2018 RYLA EVENT
What a wonderful Woodbury Rotary Lunch Club evening last Wed. at Gayle and Tom Budd Barnsboro Inn. Master of Ceremonies Warren Carr along with Gayle Henefer introduced and honored the 3 Woodbury High School students who attended the RYLA program at Stockton College this past summer. Each student Sarah Schollenberger, Jason Carr, and Caitlin McGeehan, now seniors at Woodbury , took a few moments to share their experience of a week of college life and leadership interaction. Also recognized was Dr. Nancy Cresse who thru the funds to and invested by Rotary by her late husband Chip Cresse provides the income for the Rotary Youth Leadership program. Chip's grandfather was the club's first President and Chip also served as club President. Nancy continues the "Service Above Self" and is an honorary member of the Woodbury Rotary Club.
Also recognized was Herbert A Budd Jr. , Past District Governor and Woodbury Rotary Past President who was instrumental in creating the initial Stockton program. Club President Roger Jones thanked the students and their parents as well as All Rotarians and guests present for sharing the evening of food and fellowship
Sarah Schollenberger, Jason Carr, Caitlin McGeehan with Dr. Nancy Cresse
| | |
| --- | --- |
| | |
| Master of Ceremonies Rotarian Warren Carr, conducting the meeting | Tony & Kathy share a table with Sarah Schollenberger & Jason Carr |
| | |
| The Wright, Jones, Holdcraft table and Caitlin McGeehan | Fred, Mary Jane & Don, George & Gayle . |
Please be advised that your Committee met with the RYLA program after the meeting of the 18th which led to the following young people to participate in our Rotary RYLA 2014 affair:
---
1. Alex Snow – He is the son of Colonel Snow and Debbie who Is a long time teacher here at West End currently. We picked Caitlin Snow last year and unfortunately her schedule for College it was difficult to get her back to speak with us. Alex Snow is adopted and attends Pitman High School but has spent A life time in Woodbury. . . I have met him and represented The family for many years and I think he is an outstanding Young man loaded with medals from Boy Scouts and a Great amount of contributions to the public. I think he is An ideal candidate and our Committee agreed.
2. Sean Elliott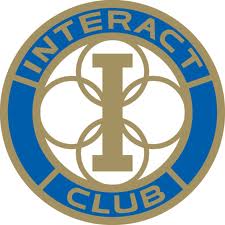 A young man from Woodbury High School Excellent grades but not necessarily the top, active in sports, Active in all kinds of extra curricular activities and I think a Real asset and hopefully he would return to speak with us.
3. David Atkinson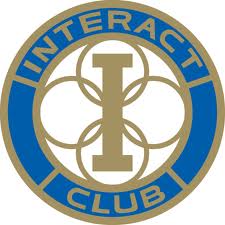 also of Woodbury And Woodbury High School a young man who is extremely Present to meet and talk to and looks you straight in the eye When he speaks, is rather plain, but very honest appearing, Excellent grades and active in all of the sports, active in just About everything you could imagine.
ROTARY YOUTH LEADERSHIP AWARDS 2007/2008
The conference was held
Sunday, June 22nd through Thursday, June 26th
at the
Richard Stockton College of New Jersey in Pomona, NJ.
---
IMPORTANT ITEMS AND TIME LINES IF YOU INTEND TO ATTEND
---
What Is RYLA

RYLA is the Rotary Youth Leadership Awards, a leadership training program to prepare community youth leaders. This five day leadership event is for high school juniors, as well as Inbound and Rebound Rotary sponsored exchange students who are still in high school. There is no cost to participants, as all fees are paid by the sponsoring Rotary Club.

RYLA 7640 promotes development and understanding of leadership principles. The RYLA program consists of a combination of ice breaker, team building and experiential activities, group discussion, personal reflection, guest speakers/panels and group problem solving activities. Participants learn about the qualities of leadership, what makes an effective team and apply what they learn in challenging activities.
For more information about RYLA, please contact a Rotary club in your community or e-mail for more information: Jim Puderbach - RYLA 7640 Program Director
Woodbury High School 2006/2007 R.Y.L.A. Program Participants
| | | | |
| --- | --- | --- | --- |
| David Hughes | Molly Dennen | Sarah Hesser | Victer Smith |
Rotary District 7640 held its District Youth Leadership Conference at The Richard Stockton College of New Jersey this summer from June 24, 2007 through June 28, 2007.
Participants selected from Woodbury High School were young men and women who have exhibited leadership abilities and who would be entering their senior year of high school.
Aimed at developing the leadership potential of young men and young women, the conference
featured many challenging activities including workshops, speakers, discussions, sports, music, and news reporting. Topics focused on decision-making, critical thinking, communicating effectively, ethics, public service, contemporary problems and career development.
The participants lived, work, study, and play together in an academic setting under the guidance
of professional counselors and educators. In addition, guest lecturers and discussion leaders
presented a wide variety of vocational and community interests.